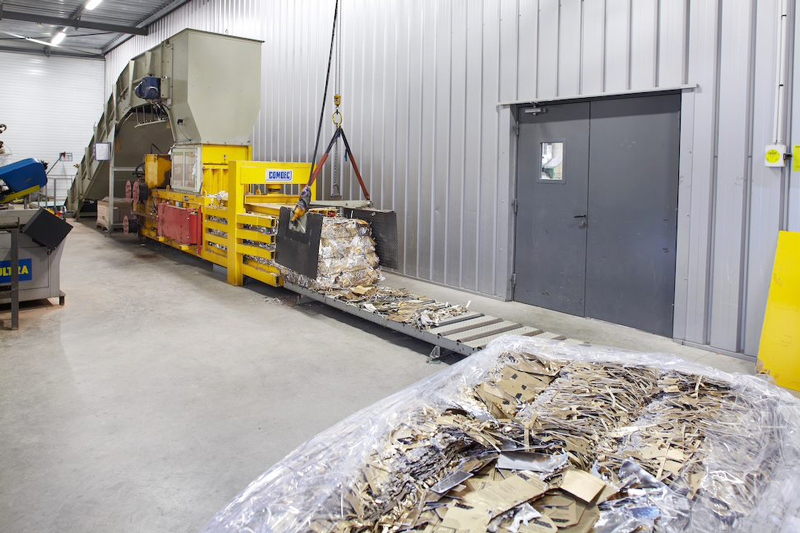 CGF's lamination solutions provide high performance responses to companies concerned with environmental protection, as they make it possible to considerably reduce the use of materials of fossil origin.
This strategy of ecological responsibility is reflected in particular by:
A factory with top-quality environmental standards
A responsive purchasing policy
The dematerialisation of information
Eco-design and reduction at the source
Waste treatment.
A factory with top-quality environmental standards
The design of the buildings of our factory, carried out in collaboration with the DREAL (Direction régionale de l'environnement, de l'aménagement et du logement), has largely changed the manufacturing methods, including the formulation of inks.
A responsible purchasing policy
All raw materials are supplied in Europe, which guarantees:
The limitation of transport costs and greenhouse gas emissions,
The assurance of labour legislation favourable to the employees,
The insurance of manufacturing methods in accordance with the regulations in force in the European Union.
The dematerialisation of information
The extranet and EDI solutions proposed by CGF enable the rapid development of "zero paper" exchanges.
Eco-design or reduction at the source
Inks and glues: water-based formulations
Cardboards: produced using recycled fibres and reduction of weights
Films: reduction of film's thickness while remaining in conformity with the barrier properties required by the regulations.
Waste treatment
An action plan has been set up to achieve a profile of excellence in the treatment of waste. The target of 95% recycled or recovered waste has been achieved. CGF resolutely continues its efforts to optimize its ethical and environmental behavior.